You don't need to visit your dealer to maintain your new car s' warranty.
Whenever you visit our centre to avail any mechanical repair services, you can save your money and energy by receiving our superlative log book services.
To provide you logbook service our trained mechanics strictly comply manufacture's specification and use the OEM parts. You can rest assured regarding the quality of services.
We provide following logbook services: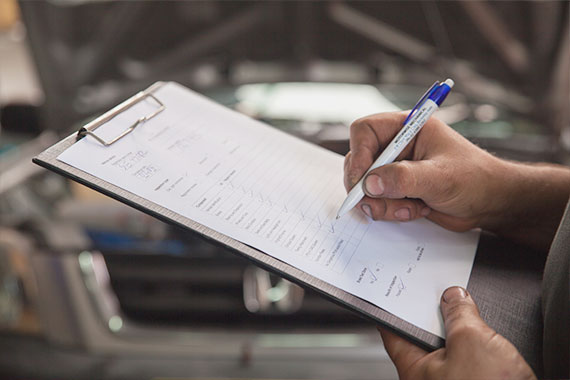 Diagnostic Testing & Fault Testing
Brake and clutch servicing
Air-conditioning servicing
Logbook servicing
Engine servicing and repairs
Head servicing, repairs and replacement
Tyre sales and fitting
Road testing of the car
Safety Checks
Replacement of engine oil and oil filter
Replacement of air filter and fuel filter
Check and top-up of tyre pressure
Wipers Checks
fuel filter and fuel lines Checks
Brakes and clutch system Checks
Pressure test of the cooling system
Adjustment of handbrake (where applicable)
Steering and suspension Checks
Lube all doors
Battery (including charging) Checks
Steering and suspension Checks
Pre-purchase inspections
Pre-trip servicing
Exhaust system Check
Reset service intervals
Clutch system Check
Handbrake Adjustment (where applicable)
Computer diagnostic scan
Reset service intervals
Manufacturer's Servicing (Book Service)
Cooling System Service & Repairs
Clutch o/hauls
Swivel Housing and Front Axle Overhauls
Wheel Bearing repacks and replacement
Steering, Repairs, Wheel Alignment and Balance
Suspension repairs and upgrades
Universal joint replacement
Drive shaft repairs
Fuel system repairs
Engine repairs
Gearbox o/hauls & repairs
Transfer case O/hauls & repairs
Differential O/haul & repairs
All types of Mechanical repairs
Auto Electrical repairs
Air-conditioning repairs


Consistent quality
We strive to provide you best quality service!

Experienced and Knowledgeable
We provide world class services with transparent prices

Fast Turn Around
On-time delivery of all your vehicle repairs